Show Your Humanity is a puzzle in Dark Souls 3: The Ringed City. It is located on in the Ringed City by the Ringed City Streets Bonfire.
Show Your Humanity Puzzle Solution
To solve this puzzle, travel to the swamp area, and use a White Branch twice or the Chameleon spell while standing in the water. You will be transformed into a humanity, much like Dark Souls One. While still in humanity form, walk back to the wall with the inscription and it will open a path to a ladder and secret items.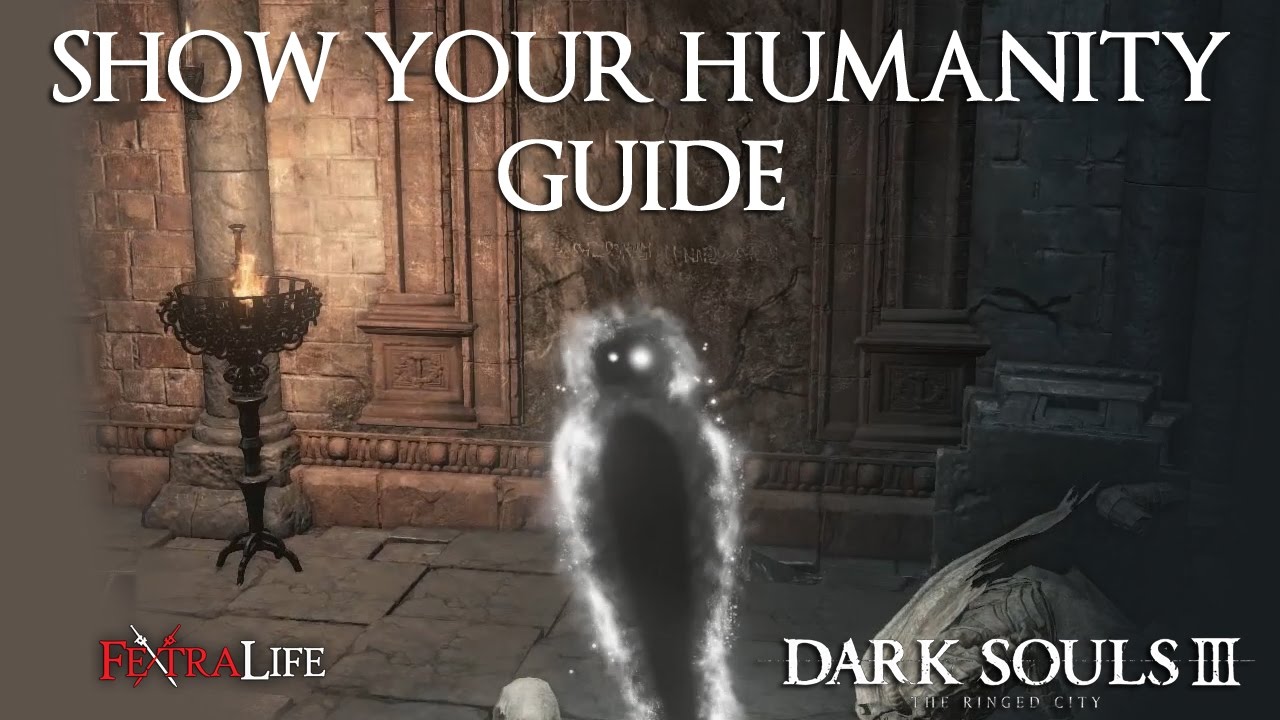 The items: