Show Your Humanity is a puzzle in Dark Souls 3: The Ringed City. It is located on in the Ringed City by the Ringed City Streets Bonfire.
Show Your Humanity Puzzle Solution
To solve this puzzle, travel to the swamp area, and use a White Branch twice or the Chameleon spell while standing in the water. You will be transformed into a humanity, much like Dark Souls One. While still in humanity form, walk back to the wall with the inscription and it will open a path to a ladder and secret items.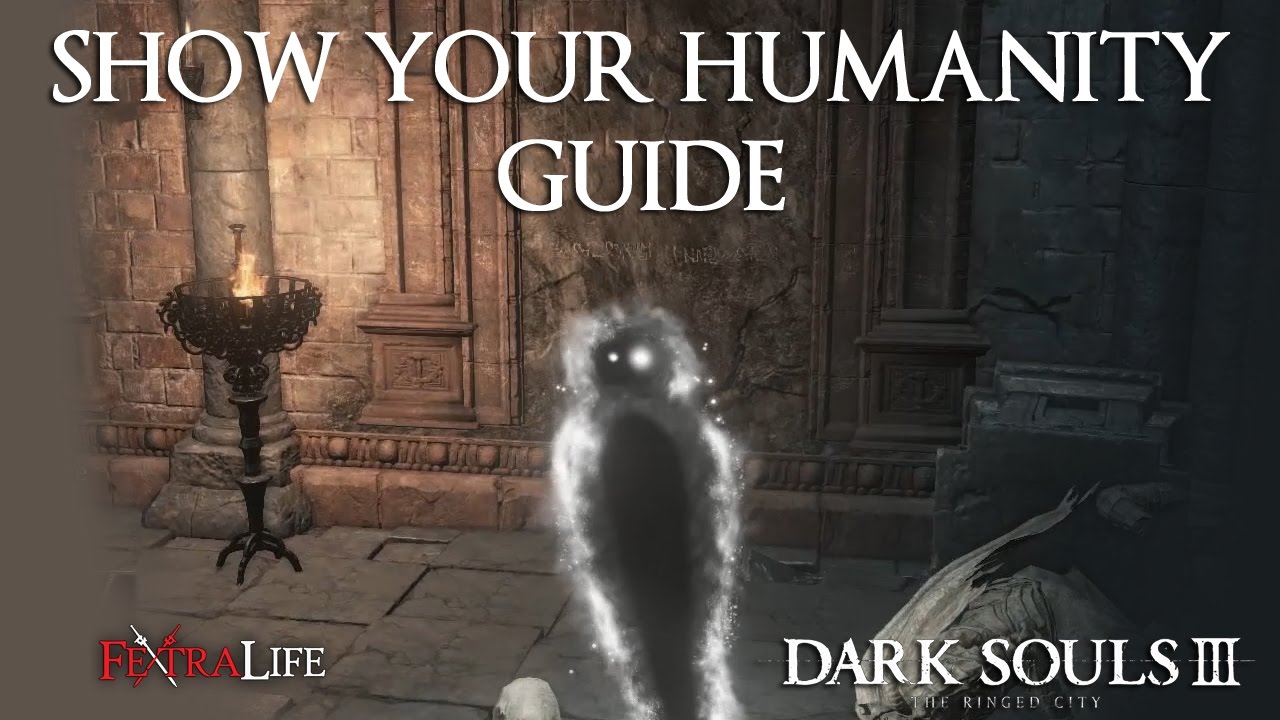 The items found after the puzzle:
Dragonhead Shield - Found after the "Show Your Humanity" Puzzle. See Video above.
Purging Monument - Request Absolution (sin), Dissolution (hollowing), Reinstate King's Decree (revives Judicator Argo)
Items nearby the puzzle:
Covetous Gold Serpent Ring +3 - Found where Lapp's 3rd location. All the way down the stairs from the Shira and and left and up the ladder immediately on your left in the swamp. Double back across the bridge, defeating the two Ringed Knights. On a corpse in a room past them with Lapp inside.
Havel's Ring +3 - Found just below where you get invaded by Dark Spirit Ledo, on the ledges above the swamp.
Join the page discussion
Tired of anon posting? Register!